Two solid mahogany and glass wine rooms showcase Lucca's extensive award- winning collection of Italian and American wines. Tray ceilings with lighted coves, combined with the building's original century-old solid granite foundation walls, lend this room a feeling of warmth and intimacy for groups from forty to seventy-five.
For more information, please fill out the details of your event here and our Private Events Manager will be in touch. For any additional inquiries please email Natasha Shibko at:Natasha@luccabackbay.com
or call 617.742.9200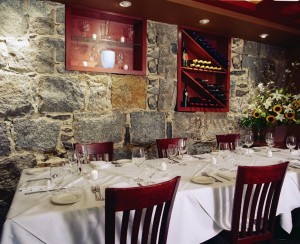 Our sister restaurant, Lucca in the Back Bay, is also the home of three private dining areas.  Please visit luccabackbay.com/privatedining or contact Natasha Shibko at 617 247-2400, or via e-mail at Natasha@luccabackbay.com.