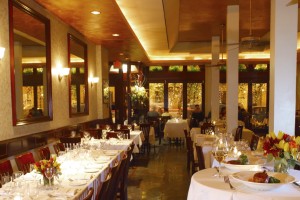 Lucca's original dining room features Italian granite floors, a solid mahogany bar, oversized mirrors and a large stained glass mural. This room's floor to ceiling windows open in the warmer months to allow people-watching on bustling Hanover Street. The largest of the dining rooms can accommodate up to ninety guests and  is a popular spot for cocktail receptions and casual gatherings.
For more information, please fill out the details of your event here and our Private Events Manager will be in touch. For any additional inquiries please email Natasha@luccabackbay.com or call 617.742.9200.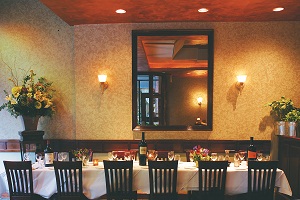 Our sister restaurant, Lucca in the Back Bay, is also the home of three private dining areas.  Please visit luccabackbay.com/privatedining or contact Natasha Shibko at 617 247-2400, or via e-mail at Natasha@luccabackbay.com.